Powderpuff game soon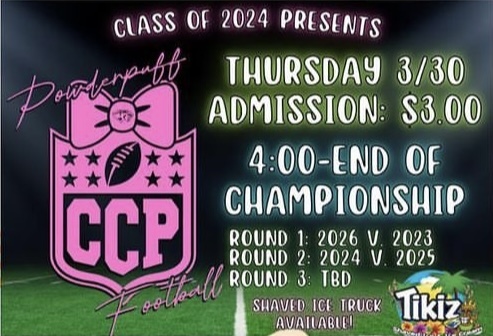 The Powderpuff flag football game is on Thursday March. 30, 2023 at the school's football field at 4:00 p.m. 
Tickets will be on sale for $3.00 at the field gates and during all lunches. Students who wear their powder puff shirt get to enter free. 
Powder puff T-shirts will be available during all lunches this week for $20.00 while supplies still last. 
Players and coaches will be having practice on Tuesday as for cheerleaders practice will be on wednesday. 
In the first round, the class of 2023 will be going against the class of 2026. For the second round the class of 2024 will be playing against the class of 2025. The final round will be between the two winners of the first and second round.