School board debates banning of books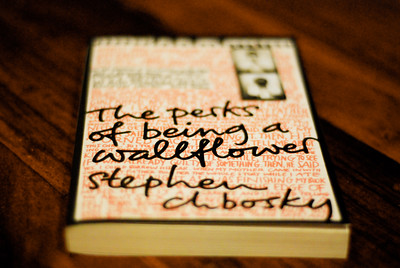 The district held a debate over the controversial topic of banning books at the Feb. 21, 2023 board meeting.
"I trust our librarians," President of the CISD school board Skeeter Hubert said. "I trust the system that we have. I trust their hearts are for the students and for the kids. And they're the ones that we need to leave it up to them. They have to do 200 hours every two years of continued education and they have masters degrees."
 On Jan. 17, 2023 it was officially decided to keep "Perks of Being a Wallflower" in high school libraries but remove it from the curriculum. This decision led to further conversation over what kind of books should be in CISD libraries and if parents should have more of a say in what their children are reading. 
"We're talking about parents'.. expectation.. for these kids to succeed," School board member Datren Williams said. "Alright? Not for parents to go on these political … crusades and all this other stuff that interferes with success for our students. That's what we're here for. I propose the policy that's in place is sufficient to do that."
When the original book contentment came out in May of 2022, the parent concerned, Cassandra Crowe, noted in her Facebook post on May 11, 2022 that the books on her long list all violated the Texas Penal code on obscenity and that parents should take action against these books. "Our next job as Mama Bears will be to divide and conquer and challenge every single harmful, sexually inappropriate, obscene, (and yes, even pornographic) book that is anywhere in our school district. WE CAN DO THIS!"
Those who support the book banning often cite that the books don't follow "community values." School board member and one of the three 'mama bears' Misty Odenweller described that the values of the community "do not support anything that violated obscenity clause in 43.21 distribution of it in 43.24."
Opposition to the cause came in the form of Williams who said that "You guys are essentially saying we eradicate, pretty much go on this witch hunt if you will, of books. I'm not for it. I'm saying this policy is work. It's based on students' block, based on success rates we've had, based on the quality of students you just heard come to the podium and how articulate and well-read, how well versed and how many athletes they gave."
Conversations on opt-in/opt-out options for parents were considered. Opt-in/opt-out is a system where students may have to go through their parents first before being able to check out a library book. A draft was submitted of a paper that would be sent home asking parents if they would like to opt-in or opt-out on library books that may contain "mature content." The draft specifies that the label doesn't give any kind of "consensus" on what the mature content may be, but that it could be anything ranging from the topics of sexually explicit content to war.