Class officer elections due soon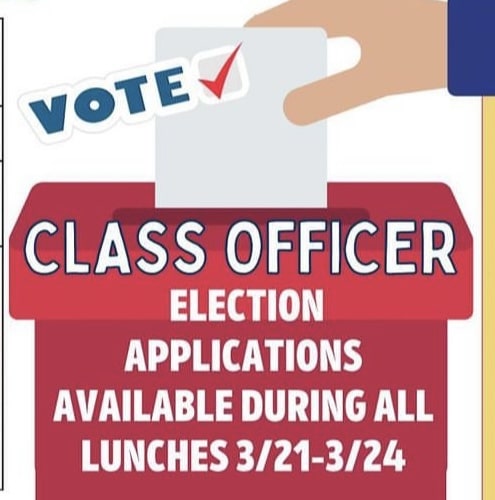 Student council will be having applications for Class Officer starting this week, the applications are due on April 6, 2023.
Every year, each class elects five students as their class officers. The class officers include Class president, vice president of communications, secretary, treasurer and the class representative.
Applications available during all lunches. In order for students to be eligible to run in the officer election they must attend monthly meetings, have a great academic standing, and fill out the application provided. These are to be turned in to Tracy Underwood and 
For more information visit Underwood in room 4309.