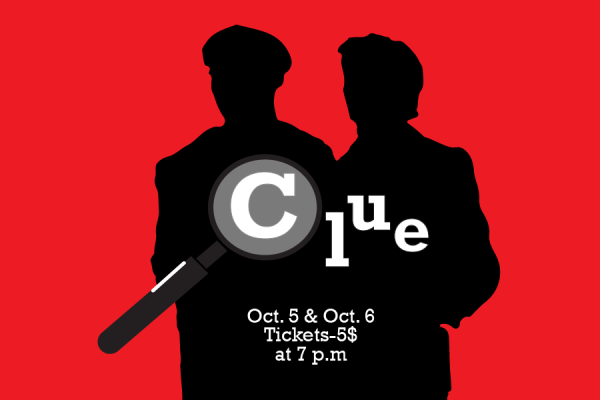 The Caney Creek High School theater department will be presenting its first play of the school year, "Clue", on Thursday, Oct. 5 and Friday, Oct. 6 in the auditorium at 7 p.m. Tickets are $5 and go toward supporting the theater program.
Theater teacher Jill Tanner has encouraged students and parents to come watch the play, saying it is a mystery whodunnit play written by Sandy Rustin. The play is also based on a board game produced by Hasbro and a 1985 movie directed by Jonathan Lynn. Tanner said it will be a "great time full of laughs."
"It is a farcical comedy," Tanner said. "If you loved the movie, you'll love the play."
Senior Johana Olivares, who is portraying the French maid Yvette, explained the plot.
Story continues below advertisement
"A group of six interesting people get invited to a remote mansion, and throughout the play it is revealed that they have secrets and are being blackmailed," Olivares said. "As strange things start happening in the mansion, they are trying to figure out who did it."
BroadwayLicensing.com describes the play as "a hilarious farce-meets-murder mystery. The tale begins at a remote mansion, where six mysterious guests assemble for an unusual dinner party where murder and blackmail are on the menu. When their host turns up dead, they all become suspects. Led by Wadsworth – the butler, Miss Scarlet, Professor Plum, Mrs. White, Mr. Green, Mrs. Peacock and Colonel Mustard race to find the killer as the body count stacks up."
Senior Yesenia Dowdell uses characteristics to captivate and give the audience an image of what her character is like.
"My character Professor Plum is in psychological medicine and he's really arrogant, but charming," Dowdell said.
Dowdell said the crew and cast members have worked hard, and that it shows how much this play means to them.
"I'm really excited about running around the stage and playing with props, just as much as hanging out with the crew and cast," Dowdell said. "We've been working on this for a really long time, so it's good whenever you get to see it come together."
Like Dowdell, senior Sophia Schaloff described her character as the "uninvited cop" and talks about her experience.

"It brings a new form from how we speak on stage," Schaloff said. "We've got British people and most everyone speaks normally during the play because they're from Washington. They have a normal accent, but since I'm country, it's a new form of speaking."